Marked Out King
Posts: 538
Joined: June 14th, 2009, 2:43 pm
Location: yosemite national park. ca
---
---
Marked Out King
Posts: 538
Joined: June 14th, 2009, 2:43 pm
Location: yosemite national park. ca
---
This sold out within 1 minute.
---
Punk said on Twitter he'll stay longer & try to get to everyone. This sounds like it could have the makings of a real mess.
---
Got a photo opp. So happy
---
---
Marked Out Master
Posts: 1745
Joined: June 6th, 2009, 6:32 pm
Location: Mechanicsburg, PA
Contact:
Punk just did C2E2 where his prices were cheaper. He had a decent line...but nothing astronomical.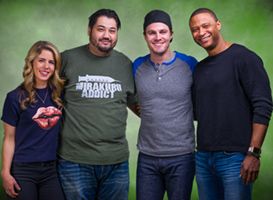 http://www.cmshowstopper.com/
Official Webpage Of CM Showstopper
http://www.fallenangelchristopherdaniels.com
Official Webpage of Christopher Daniels
---
---