---
---
Marked Out Pro
Posts: 337
Joined: May 6th, 2012, 6:31 pm
I watched so many of the predator show when it was originally on. I tried to catch every episode even the reruns. Then it became all reruns, which was disappointing.

This was a pretty good prank but I'm thinking one day a prank like that will backfire.
Book WWE Hall of Famer Jimmy Valiant for your event!!
PM me!
http://www.jimmyvaliant.weebly.com/
Meet WWE Hall of Famer Jimmy Valiant ANY Sunday 12 noon to 4 PM at Boogie's Wrestling Camp located at
2916 Alleghany Springs Road in Shawsville Virginia. Free of charge!
"I'll never forget what the WWE took away from me. I also want to say I'll never forget all the great things they gave to me"-Bret Hart
---
Marked Out Master
Posts: 1702
Joined: June 6th, 2009, 6:32 pm
Location: Mechanicsburg, PA
Contact:
Loved it.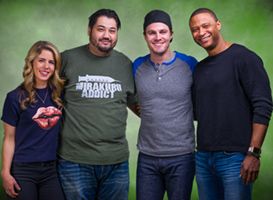 http://www.cmshowstopper.com/
Official Webpage Of CM Showstopper
http://www.fallenangelchristopherdaniels.com
Official Webpage of Christopher Daniels
---
---